Asher Burkin
Jump to navigation
Jump to search
MakerSpace Fabrication Technician
Email: aburkin@tulane.edu
Major: Engineering Physics
Certificate: Mechanical Engineering
LinkedIn: in/asherburkin
Profile
Maker Skills
Projects
CNC Mill
I have been working on creating some of the Titans of CNC pieces to develop a deep understanding of CAM. Milling has a steep learning curve. I started with watching videos on how to use CAM.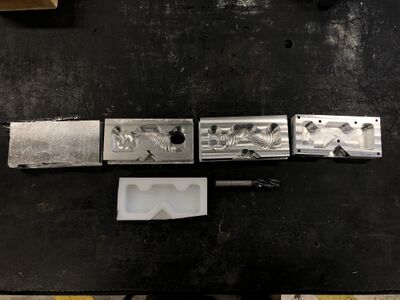 This is the second piece I milled from the Titans of CNC course.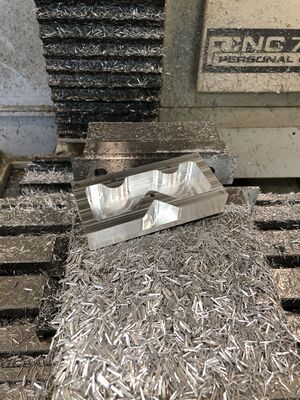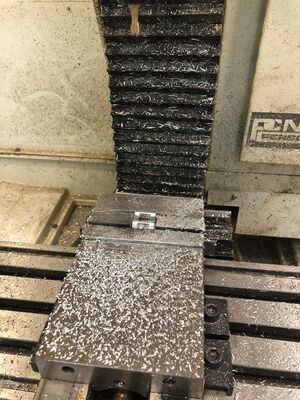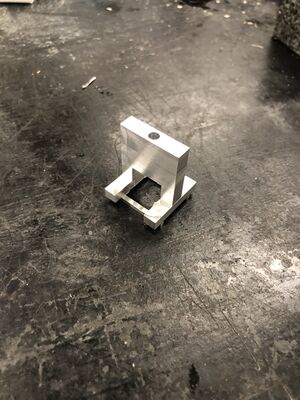 CNC Lathe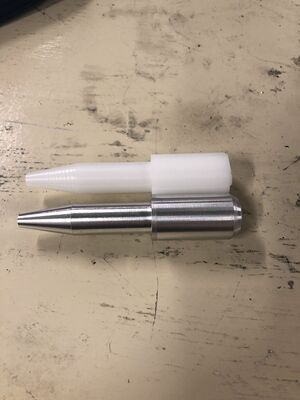 Water Jet
I worked on a project to cut this 1 inch thick, cold rolled slab of steel, into a new base to hold a vice. The entire operation took around 45 minutes. The garnet container needed to be refilled over 10 times and I was constantly checking the orientation of the the water jet cutter. In setting up the program, I had to take into account the kerf of the water as the holes and size of the base needed to run true to the design. I ran a very slow cut for this operation to ensure the the deflection of the water, as it first goes through the steel, does not curve too much through the cut.
Casting