Basic Training
Jump to navigation
Jump to search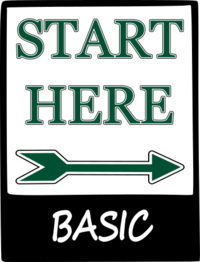 All MakerSpace "Users" (defined as anyone who touches any tool or piece of equipment) must complete the Basic Training online course, and sign the waiver and release form waiver form (hard copy available from any Ninja).
This training requires only a brief presentation and online quiz concerning the general rules and safety requirements for the MakerSpace.
Upon completion of Basic Training, you will be registered as a "User" and will be given a personal RFID card that will be required to use the machines in the MakerSpace as further training is completed.
Completion of Basic Training allows entry and access to hand tools in the MakerSpace.
Step One
Read through the presentation linked below and complete the quiz at the end.
Tulane MakerSpace Basic Training Course
Step Two
Once you have completed the Basic Training Course, signed the waiver form, and been issued an RFID card, fill out this form to get registered.