Using the Laser Cutter
Jump to navigation
Jump to search
Introduction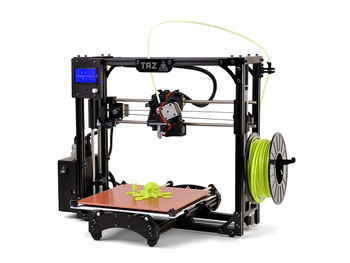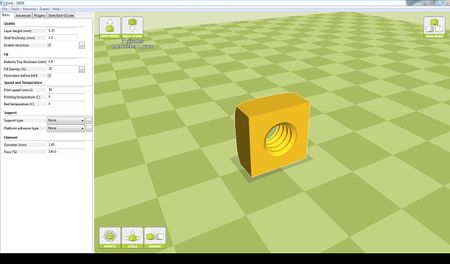 When designing for work with a laser cutter, there is only one major rule: Anything with a line-width of 0.001" (or "hairline") will be cut, everything else will be etched into the material. There are many types of vector drawing software that can be used, including Inkscape, CorelDraw, Adobe Illustrator, even Microsoft Powerpoint. This guide will focus on using the laser cutters themselves, rather than discussing the design aspects of vector software.
We do recommend that when designing your print, it should be laid out on a page that is 24" wide and 18" tall (the maximum dimensions of the laser cutters). This makes it much easier to tell the laser cutter where to locate the design on it cutting bed and greatly reduces errors in placement.
Get Started
1. Save your image as a .pdf. Some programs can print to the laser cutter without problems, but most cannot. The simplest means of avoiding any problems is to save your work as a .pdf file before attempting to print it.
2. Open your .pdf file on the computer connected to the laser cutters, and select "File -> Print". Choose the correct machine that want to use from the drop-down menu and then click "Properties" A screen will pop-up that will allow you to adjust the settings for your machine.
As always, if you have problems or questions about using the machines, don't hesitate to ask someone else. The Tulane MakerSpace is a student-run facility, and often there will be someone available who can help you with whatever questions you have.
Good Luck, and have fun!