Wood-1 Training
Jump to navigation
Jump to search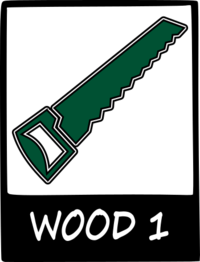 This is basic training for use of woodworking tools with lower risk of serious injury. Completion of the Wood-1 training allows access to
Step One
Read through the presentation linked below and complete the quiz at the end.
Step Two
Contact a training Fab Tech to schedule an appointment. A list of approved Fab Techs is available in the MakerSpace.
Build this push tool to demonstrate your ability to use the machines. There are paper copies of these instructions in the wood shop, printed on 11x17 paper.