Lathe CAM Training
Jump to navigation
Jump to search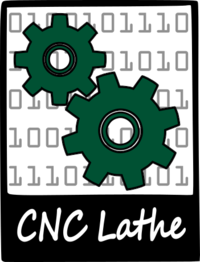 This is advanced training to teach the user how to perform CAM (Computer Aided Machining), on the Tormach 15L Slant Pro CNC Lathe.
Step One
Under construction -Download Media:CNC Lathe CAM Training.pdf and read through the entire document. -Download the F3D object, Tool Library and post-processor and complete the first two chapters. -Once you have a .nc file, move on to step two.
Step Two
-Set up a time with a Training Ninja to complete the widget.