Ben Lewson
Jump to navigation
Jump to search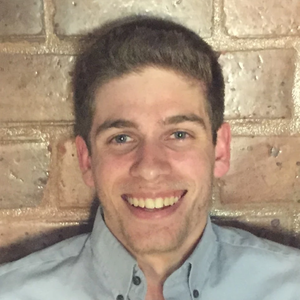 MakerSpace Ninja
Email: blewson@tulane.edu
Phone: (864) 497-1924
LinkedIn: Ben Lewson
GitHub: PercussiveMaintenance
Profile
Bio
I'm an engineer with a passion for making and design. The MakerSpace has been a great opportunity for me to work on projects ranging from musical electronics, to robotics, to medical devices. I love the fact that the space is open to people from all departments and majors. I've definitely learned more from the unique perspectives of our users than I ever could have on my own. Right now, I'm working on writing a library for generating different geometric patterns on the laser cutter, improving my team's biopsy punch design, outfitting more of our marching band with sound reactive lights, and a visually driven drum synthesizer. Feel free to email me if you want to know more about any of the projects I've worked on, or if you want to learn more about the MakerSpace. Or if you want to see what I'm currently coding, check out my GitHub!
Projects Portfolio
NASA Big Idea Challenge: Project Sunflower
Links and Downloads:Technical Paper Presentation (Click to Download)
Holy expletive, we won! I'm incredibly grateful for the opportunity to have worked with such creative and talented engineers. I truly can't wait to work with these guys in the future.
The Sunflower is a modular Solar Electric Propulsion (SEP) Tug system designed to transfer cargo from Low Earth Orbit (LEO) to Lunar Distant Retrograde Orbit (LDRO) economically and efficiently.
The automated biopsy punch solves the problem of the currently time consuming and inconsistent process of taking a punch biopsy for the diagnosis of melanoma and carcinoma. The CMDX Biopsy Team (Sydney Chestler, Ryan Fishel, Perri Levine, and Ben Lewson) have been developing this technology since 2014, for both the Tulane University Novel Technology Challenge and their respective Senior Team Design projects.

Videos: Motion Test Sample File Engraving Test

This is what happens when information about the GRBL embedded CNC controller, the discovery that reasonably high-wattage laser diodes are available cheaply on Amazon, and a few hundred dollars all fall into my lap at the same time. It was a really interesting project that taught me quite a bit about CNC control workflows, powering laser diodes, and the joys of 80-20 aluminum extrusion.

Sound Reactive Drum Lights

Videos: Practice Session Promotional Video Piezo Test (2017 parade footage coming soon!)

As a proud member of the Tulane University Marching Band from 2014 to 2016, I was incredibly excited for the chance to add sound reactive lighting to our drumline to make our Mardi Gras parades a little more exciting and possibly disorientating.

For when you need a side table for your dorm room, but you have a pathological obsession with blinking lights and haven't heard of addressable LED strips yet.

Maker Skills:

Last Update