Difference between revisions of "Training Courses"
Jump to navigation
Jump to search
Line 54:
Line 54:
 

|instructors TBA

 

|instructors TBA

 

|}

 

|}

−

 
−

 
−

 
−

Water jet cutter (hands-on, enrollment limit = 4):  Dylan and Robert, instructors - extensive pre-req at http://makerspace.tulane.edu/index.php/Water_Jet_Cutter_Training

 
−

Sat October 19

 
−

Sat November 9

 
−

 
−

 
−

 
−

 
−

 
 
 
 
 
---
Revision as of 14:14, 16 September 2019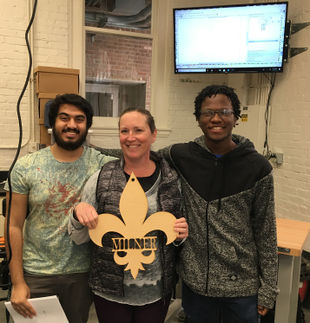 In Fall 2019 we'll again be offering student-taught tutorials on popular software used in the Scot Ackerman MakerSpace. Classes meet in SE124, the MakerSpace Project Room. Enter from the alley next to Flower Hall. Invitations are sent to all registered MakerSpace users early each week. We have seating for 10 learners. Bring your laptop, with the software already loaded, and our Maker Ninjas will help you learn new skills. Thanks to the Makers and Robotics Society (MARS) for developing the handouts.
Date/Time
Topic
Instructors
Pre-requisites
10/5/19 9:30AM
Inkscape II for intermediate users
Robert, Ian?
Some experience designing with Inkscape. Bring laptop with Inkscape installed.
11/3/19 9:30AM
Inkscape II for intermediate users
Robert, Ian?
Some experience designing with Inkscape. Bring laptop with Inkscape installed.
9/28/19 9:30AM
Fusion360 I Introduction for beginners
Elena, Kyra
Install Fusion360 software on your laptop and bring it to class
10/26/19 9:30AM
Fusion360 I Introduction for beginners
Elena, Kyra
Install Fusion360 software on your laptop and bring it to class
10/19/19 9:30AM
Water Jet Cutter
Dylan?, Robert
must complete https://makerspace.tulane.edu/index.php/Water_Jet_Cutter_Training beforehand
11/9/19 9:30AM
Water Jet Cutter
Dylan?, Robert
must complete https://makerspace.tulane.edu/index.php/Water_Jet_Cutter_Training beforehand
Fall 2019 date TBA
CAD on the Carvey (requires Fusion360 I)
instructors TBA
Fall 2019 date TBA
Inkscape I for beginners
Robert, Ian
Fall 2019 date TBA
Fusion360 II More features
instructors TBA

Handouts used in these seminars
---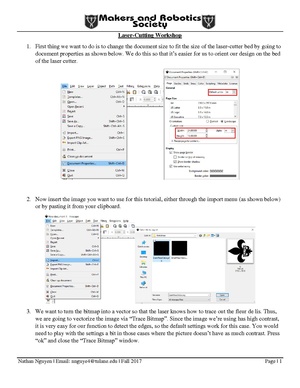 Inkscape I for Beginners
---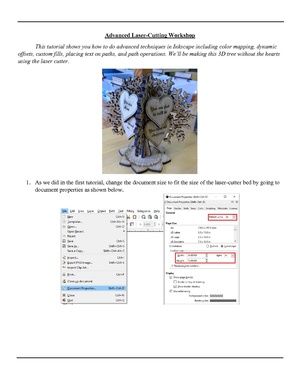 Inkscape II for intermediate users
---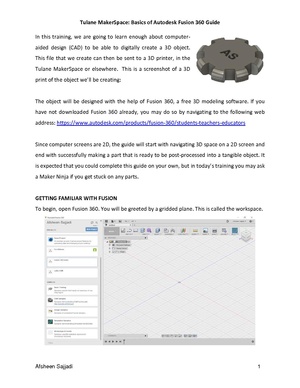 Fusion360 I Introduction to 3D printing
---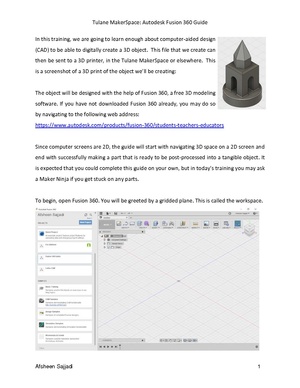 Fusion360 II More features
---
File:Put a filename here CAD on the Carvey
---
File:Put a filename here Meshmixer for editing STL files