Wood-2 Training
Jump to navigation
Jump to search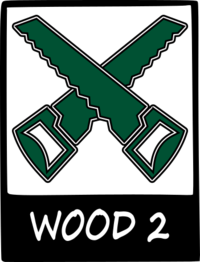 This is advanced training for use of woodworking tools with higher risk of serious injury. Completion of the Wood-2 training allows access to
Step One
Read through the presentations linked below and complete the quiz at the end.
For the table saw (Preferred, because it includes good videos): Read the five modules of this "instructable" and also complete the online quiz linked here
For the table saw (Second choice, because the videos are only static images): Read the pdf version of the "instructables" here and complete the quiz linked here afterwards.
For the radial arm saw (Compound Mitre Saw ?) -- to be added ---
Step Two
Complete the following design to demonstrate your ability to use the machines.